"A woman's natural beauty can be embellished with the right piece of jewelry, and that is my inspiration. To create jewelry that will make every woman look and feel uniquely beautiful, shine and empowered. I want to be the creator of change for a woman's life."
Having been brought up in Egypt where jewelry design and making is a very important aspect to ancient Egyptian culture. Besides having the privilege to travel to different parts of the world, helped shape the scope of design that I add to my jewelry making. It is the combination of east and west that you will find in my designs. With each and every new piece I design and create I'm inspired that it will help a woman shine, feel beautiful and empowered. From there she should be able to take on whatever the world brings to her. Every jewelry piece I create is special and made with quality components, precious and semi-precious stones. I want to create jewelry that will be loved and cherished. I personally create every piece with care. The merging of colored stones with dainty and simple jewelry is what drives my design philosophy. "Jewelry that you can wear all day long, simple yet has a touch of character". My Turquoise line is one of my favorite and I always like to create more designs that can incorporate with this line. I would suggest that you frequently check it out!
Bejeweled by Sara is handcrafted jewelry line that is founded in 2014 in the USA.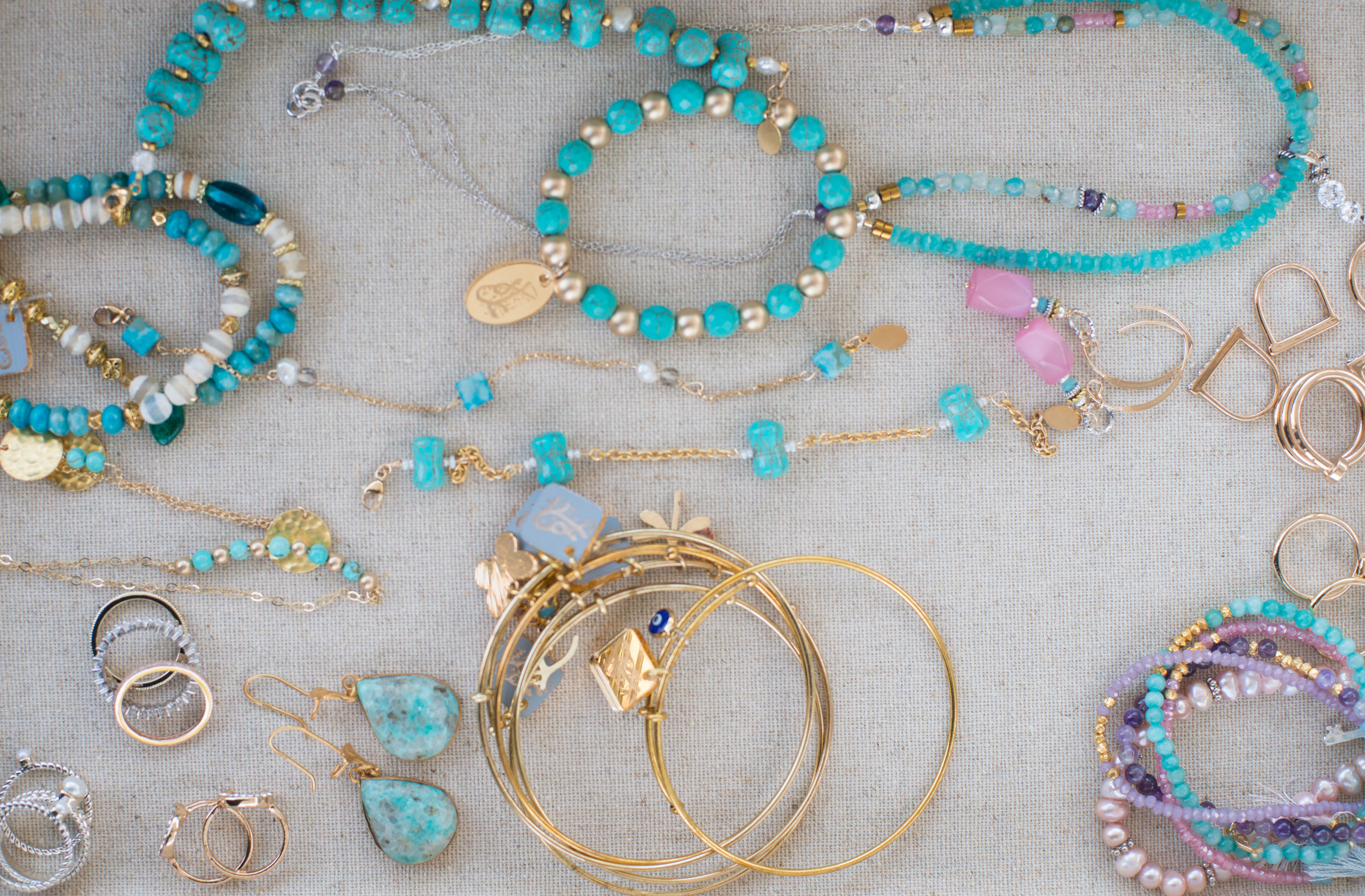 For appointments, please email me : bejeweledbysara@hotmail.com
or Direct Message me on Instagram @bejeweledbysara